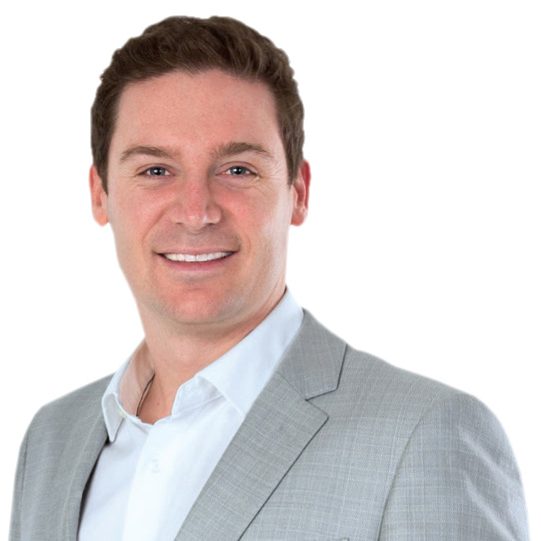 We Love What We Do
I love my work and you can tell!  For me, real estate isn't about selling homes, it's about seeing families realize their dreams!  The way I see it, if I truly care about people and give them excellent service and advice,  they will succeed and live happier lives.  And with over 17 years of providing better results, my business has grown as more clients gladly refer me to their friends and family.  I'm so grateful for that.
To me, it's a blessing that clients trust me to guide them in selling and buying their most valuable investment…their home.  Exceptional service, personal care, and integrity form the foundation of my daily work with people.  I always want to start each day with excitement and passion for what I do.  You deserve the best I can offer!
I've worked really hard to become one of the top Realtors in Canada.  The expertise I've gained from hundreds of home sales over the years is one of the numerous competitive advantages I offer.  I also compliment my real estate experience with extensive training in powerful negotiations, cross-cultural communications, marketing/advertising, and a Bachelor of Arts (Comm) degree from Trinity Western University.
All the hard work and results have reaped some other rewards.  I'm proud of my recent accomplishments including:
RE/MAX 100% Club Award
RE/MAX Platinum Club Award
RE/MAX Chairmans Club Award
RE/MAX Titan Club Award
RE/MAX Hall of Fame Award
RE/MAX Lifetime Achievement Award
MLS Medallion Club Award
Certified Luxury Home Marketing Specialist
Top 1% of Fraser Valley Realtors
 850+ families moved!
I would be truly honoured to serve as your real estate professional.
If you have real estate questions of any kind, please feel free to call me at 604-533-3491 or email me at info@alyoung.ca.
For over a decade, Alistair Young of RE/MAX has helped thousands of people and families achieve their Real Estate goals.






TOP 1% of Realtors • 850+ sold • 60 sold/year • Seen on CBC News • CTV News • 550 AM Radio • 95.7 FM Radio
TOP 1% of Realtors • 850+ sold • ~60 sold/year • Seen on CBC News • CTV News • 550 AM
View All Our Listings

Sorry we are experiencing system issues. Please try again.

5.0 over 90+ Five Star Google reviews.
Alistair Young marketed our home quickly and effectively using a drone to market the outlying area, had a professional measure the square footage with a laser to ensure accurate dimensions, produced an impressive 360 degree video and pictures and promoted our property to his fellow realtors. He handled subject conditions and timing issues with true expertise and responded quickly to our numerous queries. This is our fourth time that Alistair has helped us buy or sell a home and we would certainly recommend him to anyone.

Ron Greenway


High end service at every level, from the initial consultation, to the incredible listing package of photos, video and 3D floor plan, to the amazing marketing. Great advice and coaching on preparing our home to sell, and then sold our place in record time for more than we expected. Cannot recommend enough!

Dale Albertson


Working with Alistair and his team made selling our home fairly easy . They were efficient and very professional. They were a pleasure to work with and we would recommend them to anybody. They were excellent

Gord Kleywegt


I bought my first home with Alistair and 14 years later sold it with him. I would never think of using any other realtor. He is so easy to work with and he and his team are always quick and on top of things. Excellent agent and great person.

Christine Gevatkoff


Alistair Young treated us like million dollar customers from the moment we met him until our house was sold, and the deal was completed. He was never too busy to text, email or call, to answer any question or concern throughout the process. He was able to recommend people and services needed to enhance the process as well. Alistair has outstanding communication skills and is able to make the customer know s/he is in good hands. He provided additional marketing usually reserved for high end properties like: aerial views, mock up suggestions of furniture and space utilization, amenities, location reviews and even gave a gift after the sale was complete. I felt that Alistair treated us with respect and valued; not just a "quick sale" or a business deal. It is rare to find people who have the kind of character that Alistair brings to the table. For these reasons I would highly recommend him to anyone.

Anna Wade


Alistair went above and beyond what we would have expected when we hired him as our realtor. He helped us sell our home while living abroad and it involved a lot of extra steps than it would normally involve. He is personable, efficient and was quick to respond to us as needed. We had a terrific experience with him and wouldn't hesitate to recommend him to our friends and family!

Jennifer van Dijk


We recommend Al Young and the Young Real Estate Group to everyone we know and are interested in selling or buying a property. Al Young is a true professional and a genuinely nice guy. It is not easy to sell your home or purchase a new one, but Al has made things easier for us with his thorough knowledge of home construction and the local market. We sold two properties and purchased one with Al Young and his team's help in the past few years. It couldn't have been a more pleasant experience. Thank you All and team for all your hard work and dedication to what you do and providing the best for your clients.

Daniela Hetrea


We recently had the pleasure of working with Alistair when selling our home. From start to finish he was very responsive, kind and a constant professional. We've received multiple offers the first day the house went on the market, thanks in large part to Alistair's incredible work. He was always available to answer our questions! We had a great experience! Anyone looking to purchase or sell a home would be lucky to work with Alistair!

Marina Isai


My wife and I were very picky to make a choice. We weren't to sure what to do especially at this time we are dealing with my wife's cancer. Sam Otter our agent for about a year showed us many different condos. We thought that eventually she will have enough to deal with us but that"s not the case. Sam's agenda from the get go, was to help us find the right place. She is very kind, extremely patient, honest and at same time very professional. We can humbly say, Sam you are great person. Thank you so much. Izabella and Paul Z.

PJ Zakowski


Alistair is a true professional. He's knowledgeable and utilizes great marketing tools. He was able to promptly answer all my questions/ concerns in regards to the sale of my condo. Thanks Alistair (and Michelle on the client service team).

P Diddz


Al provided us wonderful service. We had other experiences before, but Al gave amazing choices and variations. I highly recommend him as a friendly person and a professional of his job.

John Samuel


We have bought, sold and bought again with Alistar and he provided 5 star service every time. He is trustworthy, very professional, stays on top of things and has become a friend.

Farm Life


It was a genuine pleasure working with Alistair on our purchase at Abbotsford. He was ahead of us in reviewing property documents, advocating for better incentives and form filling was made easy for us to complete. He is witty and a thorough gentleman in his conversations and etiquettes with people around. I would recommend him without any hesitation to all my friends and well wishers. Thank you!!!

jvarghese1 .


We cherry picked and interviewed several real estate professionals. All of them were very good. We decided that Alistair Young team was our best choice. From the start to the end, he had have proved that hiring him was an excellent business decision. Alistair is an expert in the realty field. He focuses to accomplish a task he is hired for to do. Adam F and Dorothy M

adam home


Al and his team were very friendly and professional. He was insightful and knowledgeable about the market and provided us with valuable guidance throughout our journey to purchase our first home in Langley. Al also offered us a list of recommendations for service providers for our new home - we really appreciated it. It was a pleasure to work with him and his team.

Sammi H.


Alistair Young is an excellent realtor. Very efficient, hard working, and very personable. We have used him for three sales now and had stress free, easy experiences each time. With his attention to the details in the listings and the amount of great marketing he does its easy to understand his excellent results with each sale. I would definitely use Alistair again in the future if needed and would highly recommend him to anyone.

tricia Anderson


great and friendly realtor that cares about getting the right house and the right neighbourhood for your family and fights for you to get the best price. highly recommend

michelle barwig


Thanks Alistair for helping us sell our home. We got a great price and sold fast. Felt we were in great hands. Awesome.

Yvette Ferguson


Alistair has been great to work with on two real estate projects. He's a fantastic communicator, operates with the highest ethical standards, puts his clients first and to top it off... he's got a great sense of humour!

Danny Foster


After not being involved in any real estate transactions for 40+ years, I was so pleased to find Samantha Otter. She was an endless source of information and helped me navigate step by step in the purchase of my townhouse. I would have been lost without her. I would definitely recommend Samantha to friends and family.

Alma Halliday


Alistair was pleasant to work with during our hunt for our perfect home. He was willing to look into things and get back to us whenever something came up. Despite the stress of purchasing a house he was consistent and there for us. He has integrity and we were pleased with his work and would recommend him to others.

Aza Mccarthy


Excellent service by Young Real Estate. We found a house we were looking for in only 2 hours, thanks to pinpoint accuracy of these professionals. I am amazed at their ability to pay attention to details, which made their selection of homes so precise.. Excellent experience ! Highly recommend this team to anyone.

CanadaLifeTips -


Al is great. He makes great suggestions and helps you understand the give and take. He was able to create a buzz and move my place FAST. I will be using him again on my next deal!

alphaxubur


I have been a Fulltime Realtor for 15 years in Calgary, Alberta and in the course of my career have met hundreds of Realtors in my dealings. Overall, I find that most Realtors try to do their best for their clients, but there are a few Realtors who markedly accomplish two major goals when working with someone in their Real Estate affairs. The first goal is to facilitate the sale of the property and achieve the highest and best offer for their client selling their property. Alistair Young accomplished this is spades for my grandmother who resided in Surrey in her townhouse. My grandmother finally came to a stage where she needed to sell her home in Surrey and move to Calgary to be with family. My grandmother having lived in her home for almost 40 years needed a good honest perspective on what her home was worth. Alistair shared his opinion of value honestly and then EXCEEDED this goal through his organized and methodical selling process. Having been in the business myself for 15 years, I do not get impressed by most sales systems, but Alistair's is extensive and impressive. He got my grandmother thousands of dollars more than was believed possible in a fairly short amount of time. The second and most important goal when working with clients is to act with honesty, integrity and humility. Alistair accomplished this in spades! Alistair had to work with three generations of family to sell my grandmother's house. He needed to get my grandmother on side, my mother on side and finally myself as well. Alistair was able to connect with all three generations easily and make my grandmother and mother feel as though they were special clients and people deserving of respect. Even when the inevitable "second guessing" or fears arose, Alistair in a very calm demeanor always called the room to order and set things straight. The highest compliment I can bestow upon him is that I literally would and did trust him with my own grandmother and mother and whomever reading this should too. Thank you Alistair for your patience and unwavering commitment to our family's success.

John William Wade


Al Young did an amazing job in finding the best condo for me. He not only found something exactly to my specifications, but it far exceeded what I was hoping and has turned out to be a perfect fit. His speed, professionalism and ability to get things done effectively and above board is truly exceptional and I would recommend him to anyone. Friends have purchased and sold via Al as well and he gets top marks all round. A+ !

Joshua Lenti Jones


Great work from Alistair, he got 7 offers within 2 business, half were above asking price

ryan michaels